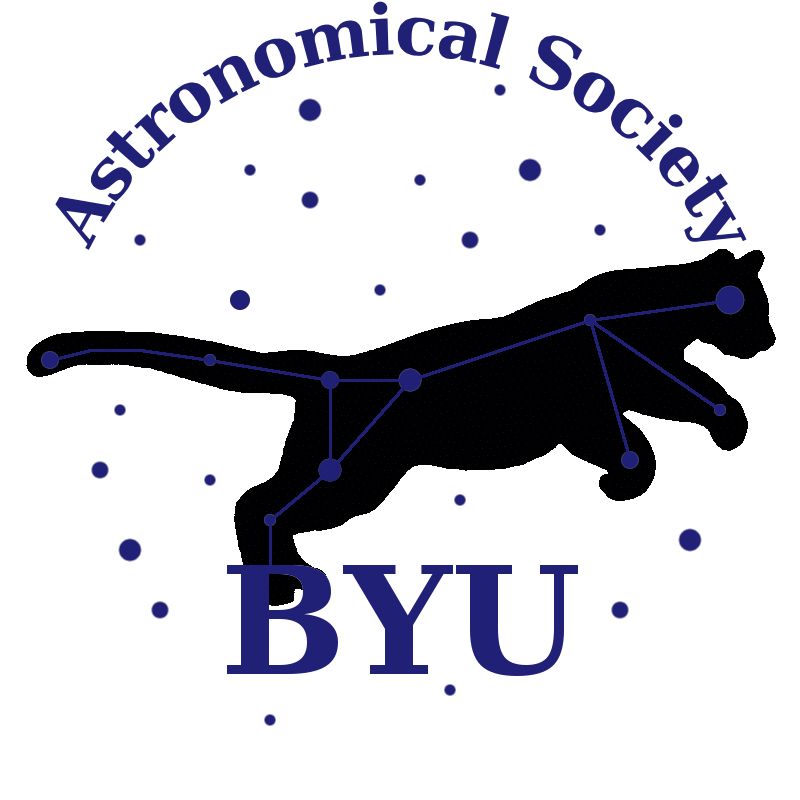 Join us each Friday at 9pm for our weekly star parties!
The Brigham Young University Astronomical Society is a student-run organization under the direction of the Department of Physics and Astronomy.
We host weekly star parties on the observation deck of the Eyring Science Center and other outreach and educational activities.
Membership in the society is open to anyone with an interest in astronomy, stargazing, planetariums, telescopes, or staying up late. For membership information, see our membership page.
Weekly Activities
Friday Night star parties on the ESC Observing Deck (weather permitting)
Due to the covid-19 pandemic, weekly planetarium shows will be suspended until further notice. You can find more information here.
Upcoming Activities
Halloween Activity: Wednesday, October 27 at 7:30 in the Royden G. Derrick Planetarium (N-465 in the ESC). Come test your astro-trivia knowledge, watch a planetarium show, and enjoy Halloween candy!
Stay Connected