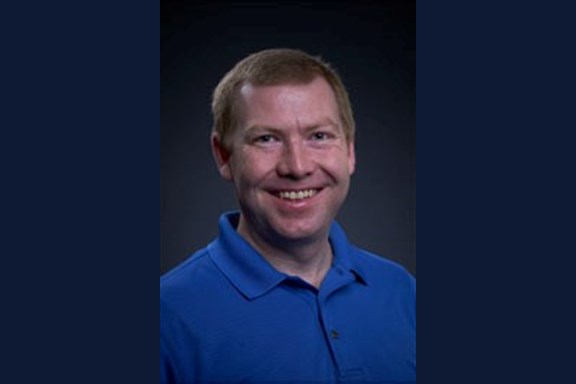 Cellular Multi-Scattering and the Quest for Early Cancer Detection
Vern Hart
Utah Valley University
Thursday, January 28, 11:00 AM, online
Abstract:
Advances in adaptive radiotherapy and nuclear medicine have drastically decreased mortality rates for some of the world's most common cancers (e.g., breast, skin, and prostate). However, prognoses for other cancers (e.g., leukemia, brain, and pancreatic) have improved very little. This is primarily because of delayed symptom onset, in which patients are unaware of their condition for months or even years. In some cases, the visibility of a tumor on an MR or CT scan represents an advanced stage of the disease, at which point treatment may not be viable. As such, a variety of early detection modalities have been proposed in recent years, mostly utilizing scattering patterns from high-frequency ultrasound or near-infrared lasers to perform differential imaging or spectroscopy. This approach is based on differences in cellular morphology, as cancer cells tend to have larger elongated nuclei and more irregular mitochondrial distributions than normal cells. Optical elastic scattering in cells is dominated by these two organelles, particularly at high incident angles (~55% at >40 degrees ). This has limited the effectiveness of scattering models, such as Mie theory, in the non-invasive detection of cancer. After briefly reviewing conventional detection and treatment modalities, attempts to improve these models, by developing solutions to the spheroidal scattering problem, will be discussed. Results will also be provided from multi-scattering and Monte Carlo algorithms involving a variety of phase functions for cells of varying shapes and types (i.e., cuboidal, epithelial, ductal, etc.). Finally, current efforts by our group to detect individual cancer cells and circulating tumor clusters (CTCs), using optical scattering and machine learning, will be presented.
Biographical Sketch:
Vern Hart was born in Provo, grew up in Lindon, UT, and received a bachelor's degree in physics from BYU prior to serving a mission for the Church of Jesus Christ of Latter-Day Saints in Nebraska. He then spent a year teaching high school physics in Houston, TX, before pursuing a PhD in physics at Utah State University. He worked as a postdoctoral research fellow at the Medical College of Wisconsin in Milwaukee in preparation for becoming a clinical medical physicist. However, these plans were quickly abandoned when he discovered a passion fo teaching and mentoring while working as a lecturer at Carroll University in Waukesha, WI. Dr. Hart later accepted a position at William Woods University (WWU), a beautiful little liberal arts college in Fulton, MO, with more horses on campus than students. Shortly after starting a physics program at WWU, he was called back to Utah, accepting a position at UVU and expanding the scope of his research in biomedical optics. He and his wife Janelle met in a math class at BYU (MATH 300) and have four sons, ages 2-11. Dr. Hart can almost beat his oldest son in rocket league. He and his wife both love math and hiking.
We welcome anyone who wish to attend, and typically serve refreshments ten minutes before the colloquium begins. Speakers generally keep their presentation accessible to undergraduate physics students.