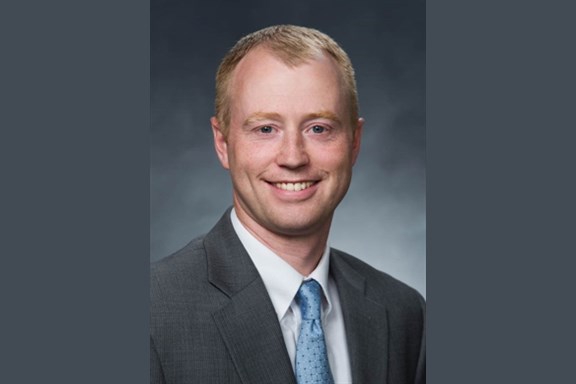 Generating Loud Sounds with Time Reversal Acoustics
Brian Anderson
BYU Physics and Astronomy
Thursday, March 4, 11:00 AM, online
Abstract:
Time reversal is a signal processing technique that can be used to focus any type of classical waves to generate a large amplitude, momentarily, at a selected point in space. At BYU, one of the areas of time reversal acoustics research we are studying is to use it to focus high amplitude sound in a reverberation chamber. We have been able to generate a peak sound level of 200 dB, which is an actual pressure amplitude of 3 atmospheres for a short period of time. For reference, typical conversation levels are at sound pressures that are 7 orders of magnitude smaller than this. The adiabatic assumptions of sound propagation break down at these high levels. We are studying the physics behind an apparent nonlinear amplification of sound and exploring applications of this curious phenomenon. As we increase the amplitude of the focusing, compressions in the wave get louder and rarefactions in the wave get quieter relative to a linear scaling. It is believed that free-space Mach stems are the cause of this nonlinear phenomenon.
Biographical Sketch:
BYU Physics and Astronomy Associate Professor Dr. Brian Anderson, or Brother Anderson as he has his students call him, graduated from BYU with Bachelor's and Master's degrees in Physics. His PhD is in Acoustics from The Pennsylvania State University. He worked at Los Alamos National Laboratory for 6 years prior to being hired at BYU in 2015. He received a Dept. of Energy Early Career Award at Los Alamos and at BYU he received a U.S. Fulbright Scholar Award to bring his family to Japan this year to do research for a few months. He is currently serving as the Chair of the Signal Processing Technical Committee of the Acoustical Society of America.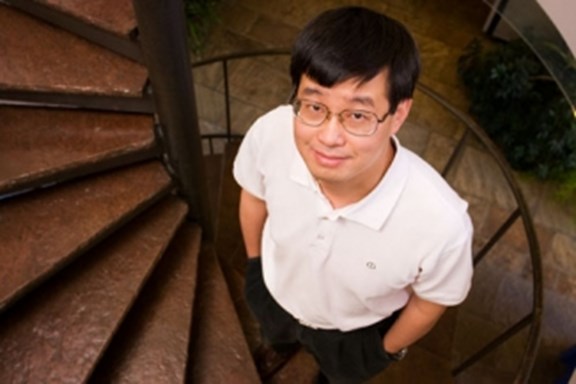 Atomic clocks, quantum matter, and fundamental physics
Jun Ye
University of Colorado Boulder
Thursday, March 11, 11:00 AM, online
Abstract:
Precise engineering of quantum states of matter and major advances in optical coherence and laser technology are revolutionizing the performance of measurement instruments to new levels, including atomic clocks. A quantum gas of Strontium atoms loaded into arrays of optical traps highlights new measurement capabilities arising from the exploration of quantum science and precision physics. This increasingly powerful precision frontier is promising greater opportunities for probing fundamental and emerging phenomena.
Biographical Sketch:
Dr. Ye is a leader in the field of Atomic, Molecular, and Optical Physics. He is a Fellow at the National Institute of Standards and Technology (US Department of Commerce) and JILA at the University of Colorado Boulder. Dr. Ye has received many national awards for his cutting-edge research, such as the American Physical Society's Norman F. Ramsey Prize for ground-breaking contributions to precision measurements and the quantum control of atomic and molecular systems, including atomic clocks.. He has coauthored hundreds of papers and is regularly listed among the top 1% cited researchers in the country. He was a Millikan Postdoctoral Fellow at Caltech after completing his Ph.D. from University of Colorado in 1997, a Masters in Physics from the University of New Mexico, and an undergraduate degree in applied physics at Jiao Tong University in Shanghai.
TBA
Derek Thomas
Coreform
Thursday, March 25, 11:00 AM, online
Abstract:
TBA
Biographical Sketch:
TBA
We welcome anyone who wish to attend, and typically serve refreshments ten minutes before the colloquium begins. Speakers generally keep their presentation accessible to undergraduate physics students.