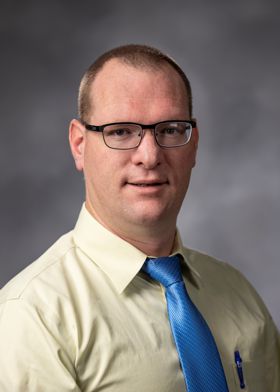 Daniel Zacharias
Service Desk Manager / Systems Engineer
Contact
N337 ESC
801.422.6776 (office)
801.709.0359 (mobile)
Office Hours
Due to elevated risk and the increased spread of COVID, Daniel is primarily working remotely.
Monday 12:00 - 17:00
Tuesday 08:00 - 17:00
Wednesday 08:00 - 17:00
Thursday 08:00 - 17:00
Friday 08:00 - 17:00
Meetings and Assignments
Tech Office Team Training, Friday 12:00 - 13:30
TAC, Monday 13:00 - 14:00
Specialty: Information Technology Service Management
Professional Bio
Through hard work and determination Daniel facilitates education.
In his previous position at Utah Valley University's College of Engineering & Technology Daniel managed and maintained computer labs, license servers, and other IT infrastructure for eight departments. Daniel has been applying his knowledge, skills, and abilities to facilitate education since 2010.
Feel free to contact Daniel via email, phone, or service request.