For the Love of Teaching… and Physics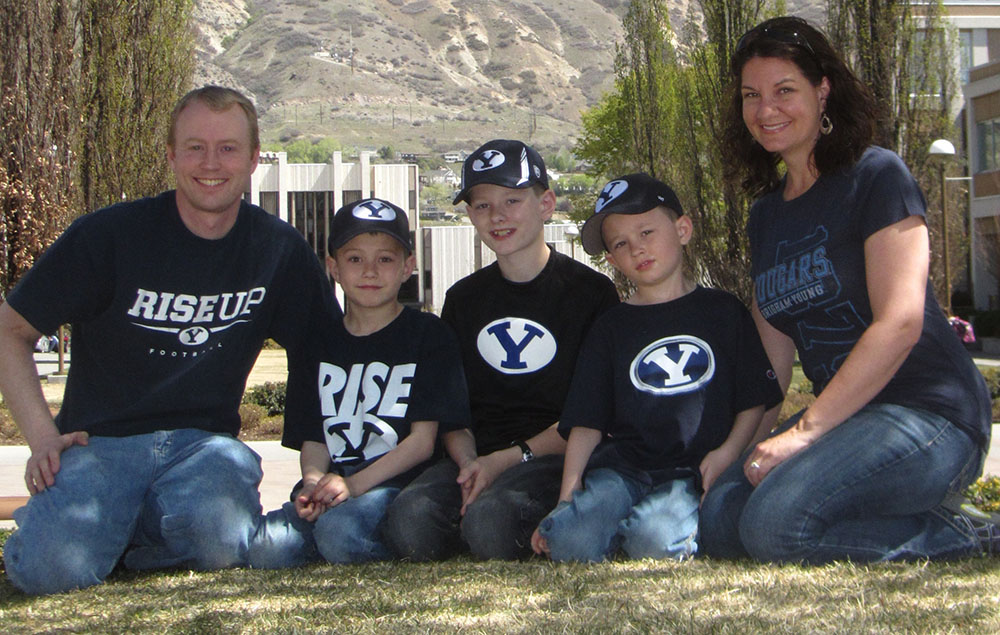 After being away for four years, Brian Anderson will return to BYU as a faculty member in the Department of Physics and Astronomy.
"The students at BYU work hard and have strong morals, which helps make teaching and mentoring them truly enjoyable," Anderson said. "I'm excited to be free to openly share not only my passion for science but also my religious convictions with students."
Anderson was a visiting assistant professor at BYU from 2009 to 2011 before becoming a research scientist at Los Alamos National Laboratory. He earned his BS and MS in physics from BYU in 2001 and 2003, respectively, before receiving his PhD in acoustics from Penn State in 2006.
Anderson's professional research and education have given him valuable insights he can take to the classroom.
"My experience in the national lab environment gives me a unique perspective on the major research challenges the U.S. Government is trying to solve," he said, "particularly in the areas of energy resources and homeland security."
Although he enjoys solving research problems, ever since high school Anderson has known that he wanted to teach.
"My high school physics teacher showed me how fun teaching physics could be," Anderson said. "Then when I saw the enthusiasm Jack Weyland had for teaching two physics courses I had as a student at Ricks College, I knew I wanted to be a professor. These two teaching mentors truly made the course material exciting and I could see how fun a career in teaching could be."
Starting in the fall, Anderson will be teaching acoustics courses at the undergraduate and graduate levels along with introductory and general physics courses.
"I love developing and sharing demonstrations of physical phenomena," Anderson said. "I enjoy seeing how visual demonstrations help solidify concepts in students' minds and open their eyes to how things work all around them."
Anderson hopes that he can teach his students both physics and how to get the most out of their education.
"Later on in life, [students] will benefit more from what they learned than the grades they got," Anderson said. "Getting good grades is important, but it should not be one's sole focus as they invest in learning."
While Anderson's love for teaching and physics brings him to BYU this fall, he's also excited to continue his geocaching hobby in Provo with his wife and three boys.
"It's a great reason to get the kids outdoors and give them something to look forward to on hikes," Anderson said. "In fact, there's around 30 geocaches on BYU campus that students walk by daily."
More Information on This Article
News and Events