Professor Duane Merrell serves as AAPT President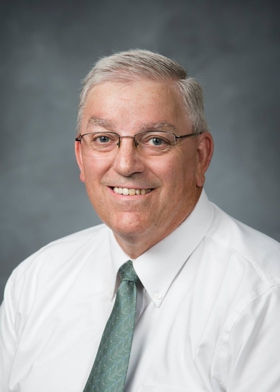 For many physicists and engineers, passion for their field started with a good high school physics teacher. Physics can be intimidating when students are first exposed to the subject, but an effective teacher can help students engage in and enjoy physics. Duane B. Merrell is one such teacher. Merrell is a phenomenal teacher and has worked his whole life to make physics enjoyable for students.
Professor Merrell earned an associate's degree in pre-engineering at the College of Eastern Utah (1980) and a bachelor's degree in Mathematics and Physics Education at Utah State University (1985). He went on to earn a Master's degree in Interactive learning and instructional technologies (1988). Merrell began his teaching career at Snowflake High school in Snowflake, Arizona (1985-1986) and subsequently at Emery High School in Castle Dale, Utah (1986-2004). Merrell taught Physics and Mathematics as well as coached several sports. He was known for his ability to engage his students and make learning fun without oversimplifying challenging concepts. In 2004 he joined Brigham Young University as an associate professor where he has worked to mentor the next generation of secondary education physics teachers.
Since joining the staff, Merrell has helped increase the number of qualified secondary physics teachers who graduate from BYU and even lead the nation in number of graduates. Merrell urges his students to learn through their own inquiries and to teach through discovery. Those that have worked with him or have been taught by him say that "he brings a new perspective to physics teaching." The impact that he has had on students in physics classes through both his own teaching and his training of future teachers is immeasurable.
Merrell has been a member of the American Association of Physics Teachers (AAPT) since 1989 while a teacher at Emery High School. Since joining, he has served the AAPT on the Committee of Laboratories (2005-2008), Committee on Apparatus (2009-2010), Committee on Physics in High School (2014-2017), Committee on Teacher Preparation Committees (2010-2013, 2017-2019), Special Projects and Philanthropy Committee (2016-2018), Programs Committee (2019-2020), Vice-President (2021-2022) and most recently, as President of the AAPT where he strives to fulfill the mission of the AAPT to enhance the understanding and appreciation of physics through teaching. Merrell has been recognized and awarded for his 30+ years of physics teaching and his passionate lifetime service with the Utah Science Presidential Award (1994), Utah Governor's Medal for Science and Technology (1998), Dick Petersen Lifetime Service Award (2013), and the Homer L. Dodge Citation for Distinguished Service to AAPT (2017).
Through it all, Merrell strives to give back to the community of physics teachers and hopes to "make physics available to all" and that students can describe their first physics class as a "joy."1
Student Authors: David Anderson, Henry Davis, and Paul Argyle
1 https://www.aapt.org/aboutaapt/Duane-Merrell-2020-Election-Bio.cfm
News and Events