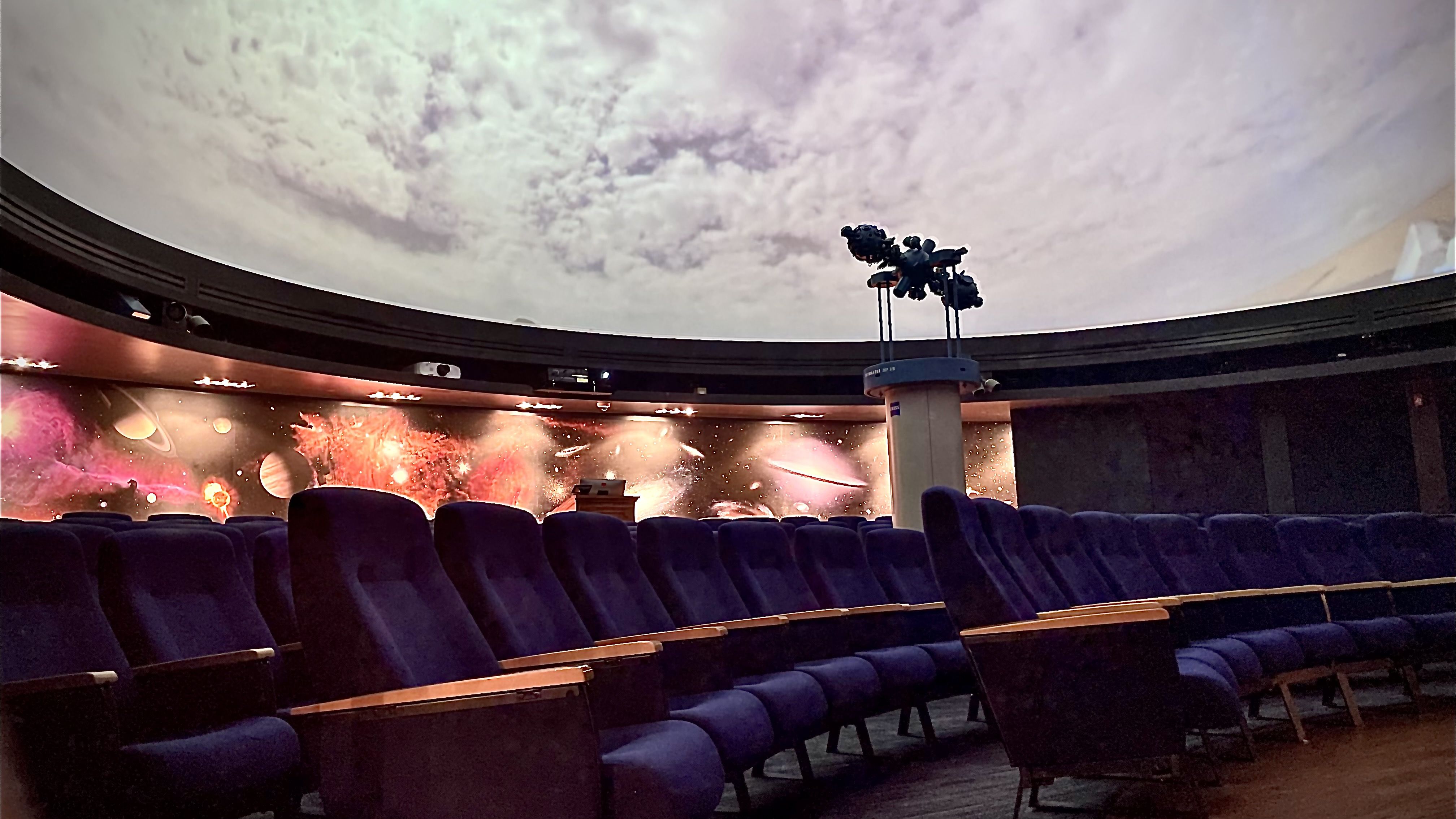 People love being under the stars. For more than 15 years, the Brigham Young University Planetarium has been a popular way for people in Provo to experience the stars up close. Provo residents and visitors alike flock therefor date nights, family home evenings, and school field trips. It now has plans for exciting updates! Three main updates are included in the plans: new computers and projectors, better software, and improved lighting control. With these improvements, planetarium shows have higher resolution, deeper black, less light pollution, better terrain and 3D modeling, and improved simulations of celestial scenery.
One major upgrade is the computational capacity in the planetarium. The planetarium's 12-year-old equipment had limited processing power, relatively low resolution, and limited brightness and contrast abilities. The new hardware runs Windows 10, which has enough processing power to run the newest version of the planetarium software, which was released summer 2020. It has more data-to-dome capability, so the terrain and the 3D modeling is better. The modeling will restricted only by the resolution of NASA data( e.g., approximately 5 m for Mars data. In planetarium terms, this upgrade allows beautiful viewing of solar system objects, especially those for which NASA has good data.
The updated hardware supports newer, better projectors. These projectors use laser light, which provides greater brightness and contrast, resulting in deeper blacks and less light pollution than traditional halogen projectors. The new projector's resolution is four times greater than the old system. The projector upgrade offers planetarium visitors a truly immersive experience as they (virtually) travel through the stars.
Clearly, these updates are more than more improvements to mere details but rather a nearly total renovation of old, out-of-date equipment. Provo citizens will be blessed to be surrounded by the newest technological simulations of our beautiful galaxy.
For current information about Planetarium shows, see //planetarium-calendar.byu.edu/
(Student contributors Jared Davidson, Christena Oldham, Hannah Pfost)
News and Events