Dr. Aleksandr Mosenkov, new Astronomy faculty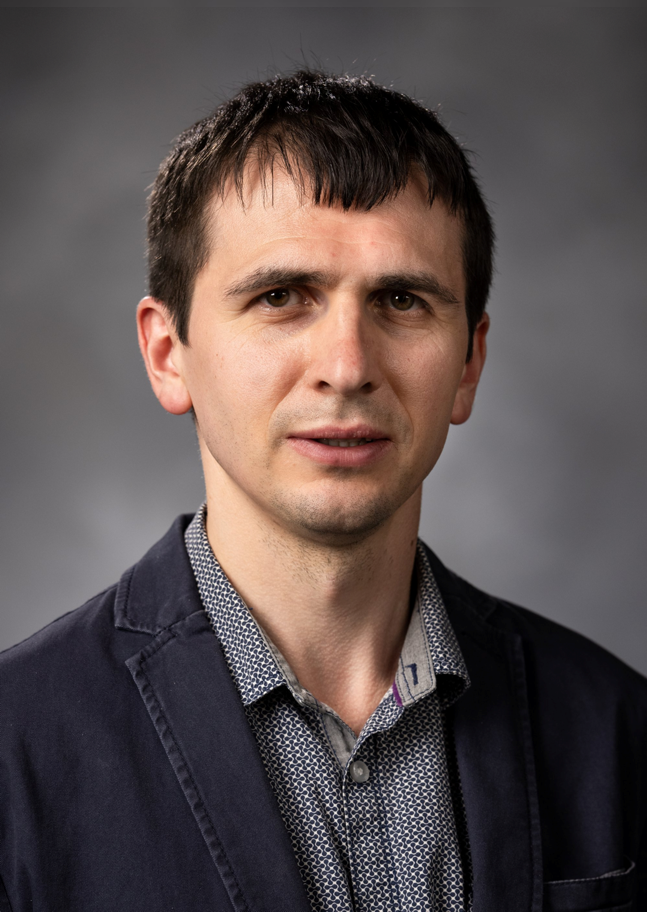 As one of the newest faculty members in the department, Dr. Aleksandr Mosenkov is excited to carry on the tradition of service to God and others through scientific study in the Department of Physics and Astronomy.
Dr. Mosenkov grew up in St. Petersburg, Russia. When he was young, he played soccer and taught himself classical piano. When he was 6 years old, the Mosenkov family joined the Church of Jesus Christ of Latter-day Saints.
Faith is a central part of Dr. Mosenkov's life, and his desire to live and work in a place where co-workers shared his standards was part of his motivation for coming to BYU. His dream is "through study and mentoring, to glorify my Heavenly Father [and] to pay Him back for what He has done for me. It's not about money, it's about my calling."
While Dr. Mosenkov's father was a pediatrician, he was always fascinated by astronomy and science. When Dr. Mosenkov himself was 13 years old, he read a book on astronomy. His fascination with the topic led him to develop a love for the universe and the laws of physics which govern it.
Dr. Mosenkov received a B.S. with Honors in astronomy from Saint Petersburg State University, Russia, in 2008 and a Ph.D. in astrophysics from the same university in 2013. He was a postdoctoral researcher at Ghent University, Belgium. Before coming to BYU he was a senior researcher at Pulkovo Observatory in Russia. Dr. Mosenkov came to Brigham Young University as an assistant professor in 2021.
Dr. Mosenkov's research focuses on how galaxies form and change over time. He has written or contributed to over 70 publications. Some of his more recent publications have included topics such as understanding the structure of the Milky Way galaxy using 3.4 μm integrated photometry, observing superthin galaxies, and dust evolution in galaxies. Some of Dr. Mosenkov's ongoing research projects include galaxy scaling relations and investigating the low-surface brightness universe.
Recently, Dr. Mosenkov was notified that the observing windows for his (with collaborators) proposed JWST observations of the edge-on galaxy NGC891 have been moved forward by one year with the first images obtained during August and September of 2022 and more coming in December 2022. He is very excited to get the first data from the James Webb telescope!
Dr. Mosenkov thoroughly enjoys his research he does and is enthusiastic about mentoring students on research projects. One of his main goals while at BYU is to help his students become good people as well as scholars. He says that it is "more than just teaching and doing research" that has led him to where he is. It is about service and helping his students become the best they can be in whatever they want to be. His mission at BYU is same as the mission of BYU: Enter to learn; go forth to serve.
Student authors: Cooper Merrill, Corbin Maciel, Kristi Epps
News and Events